The Empowered

Self Course
It's time to heal, rise, live and love -
as you've never done before!
Become an Empowered Self member today:
JOIN NOW
Dear Thriver,
What would it be like to...
Be accepted as yourself, and surrounded by real people who share your sense of love, truth, peace and joy?
Take back control of your life and be empowered with financial security and purpose?
Have great boundaries that generate respect, support and authentic relationships and successful opportunities?
"It'd feel pretty incredible, right?!"
And imagine this... your old life dissolving away, becoming a distant memory, as synchronicities and miracles open up to your True Self and True Life.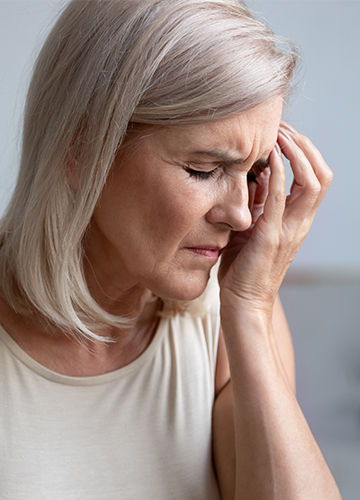 After abuse recovery, you may have been frustrated
with the following:
Feeling exhausted and drained from trying to get others to love and approve of you.
Being paralysed from moving forward in your life, feeling fearful or unclear about the next steps.
Pesky self-sabotaging urges or habits that have derailed you from breaking into new ways of being.
Not knowing how to stand up for yourself without the crippling fears of C.R.A.P. (Criticism, Rejection, Abandonment and Punishment).
Struggling to really trust yourself and set effective boundaries, therefore still at times handing your power away.
Knowing there must be 'more' but not knowing how to create it in your life!
"We are here to experience the fullness of a total connection to Life;
sourcing authentic power, experiencing our highest potential and greatest joy."
Join me to accelerate and elevate your Thriver journey.
Truly, if I could do it - with the number of damaged parts I had, I know you can do it too ... ABSOLUTELY!
JOIN NOW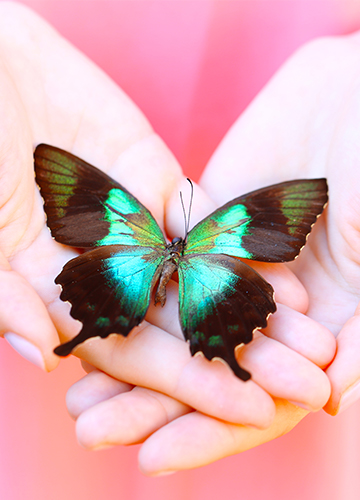 I want to share
HOW I expanded myself -


so that you can experience it too!
After I overcame my narcissistic abuse experiences, I had so much more I wanted to achieve in my life.
I craved feelings of peace, joy and "being at one with life".
I wanted to create deeper, more meaningful and healthier relationships with family, friends and acquaintances.
I wanted to feel safe, free and confident in life, and I wanted to be financially secure.
I wanted to have enough confidence and self-belief to create a healthy love relationship, and date prospective love partners safely from the power centre of having an open heart to truly give and receive authentic love.
But ... even after recovering from narcissistic abuse, I knew there were still things within me holding me back.
There were fears, blocks. Aspects of myself terrified about expanding and not feeling deserving of the best in life.
I knew that the unlocking of my true potential, in partnership with all of the opportunities of Life, was an inside job.
So I deeply researched, applied and constructed specific inner healing and expansion keys to my Inner Being.
I cracked the Code.
I was able to leave old painful and limited trajectories behind, and start entering new ones that blew my mind!
My journey, to claiming authentic power and transforming my life beyond my wildest dreams, was catapulted into overdrive – in ways I never previously thought possible.
Everything in my life started
to open up and expand...
As a result of dedicating myself to the profound inner work processes that I'll be sharing with you in this Course - feeling joy and authentic happiness became a normal part of my everyday life, regardless of what was or wasn't happening outside of me.

Emotions
Mastering my emotions and learning the power of healthy boundaries allowed me to evolve relationships with my family and friends, even relationships that were previously damaged.

Ideas
Ideas came effortlessly, and my inspiration allowed me to implement these ideas fearlessly.

Messages
Synchronicities, messages, cues, information and opportunities manifested continuously, and I met people and attracted events that supported the creation of my dreams. This included world-class and well-known connections.

Travels
I started travelling the world, seeing countries and destinations I had only formerly dreamed of visiting.

Finance
From previous total financial desecration, I was able to rebuild my finances, creating rental properties and a successful property portfolio in only a few short years.

Love
Intimate love entered my life, in miraculous and effortless ways. My partner matches my desires, values and truths. Our soulmate love deepens every day!

Missions
My joy, mission, purpose, and abundance continue to expand gloriously. There are NO limits to my life now.

Gratitude
I am forever grateful for the incredible stream of Abundance and Wellbeing of life that is our Soul's divine right, when we know how to fully let it in!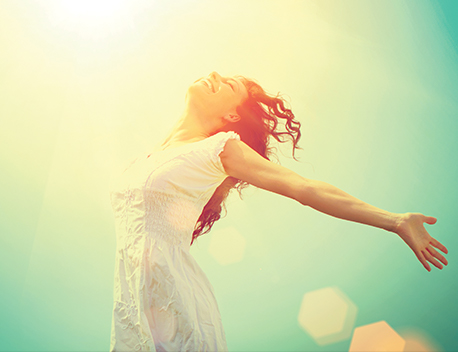 Now it's your turn to reach
these incredible heights of personal evolution.
The Empowered Self Course is a complete step-by-step online system for your personal empowerment.
This Course is for you, if you want to wave goodbye to any limitations or fears of expansion that are holding you back from your BEST life.
By the end of this Course you will...
1
Be able to validate yourself from within, simply and powerfully. Our soulmate love deepens every day!
2
Make empowered decisions allowing you to take effective action based on your inspiration, passion and truth.
3
Have access to lifelong tools and breakthrough strategies should any fears or limiting feelings arise in your body.
4
Become a Boundary Boss – with NO fear in setting, keeping and following through with empowering boundaries.
5
Say goodbye to any old patterns, emotions and tendencies as they arise.
6
Gain genuine self-love and self-belief, with the solidness, purpose and inspiration to create your dreams.
7
Start seeing the real life evidence of the new miracles you are now generating.
This Course isn't for you if you're looking for a quick fix or a silver bullet. It takes work, but that's true for anything in life that is worth going after.
This Course is ONLY for you if you ARE dedicated to your personal growth, and if you want to live the best life possible.
As a result of your dedicated application to this Course, your life will shift profoundly.
No longer will the battles be with the old limiting struggles and blocks. Your new challenges will be about how to handle THIS much movement and new opportunities!

I promise you - you will never be bored or stuck again!
JOIN NOW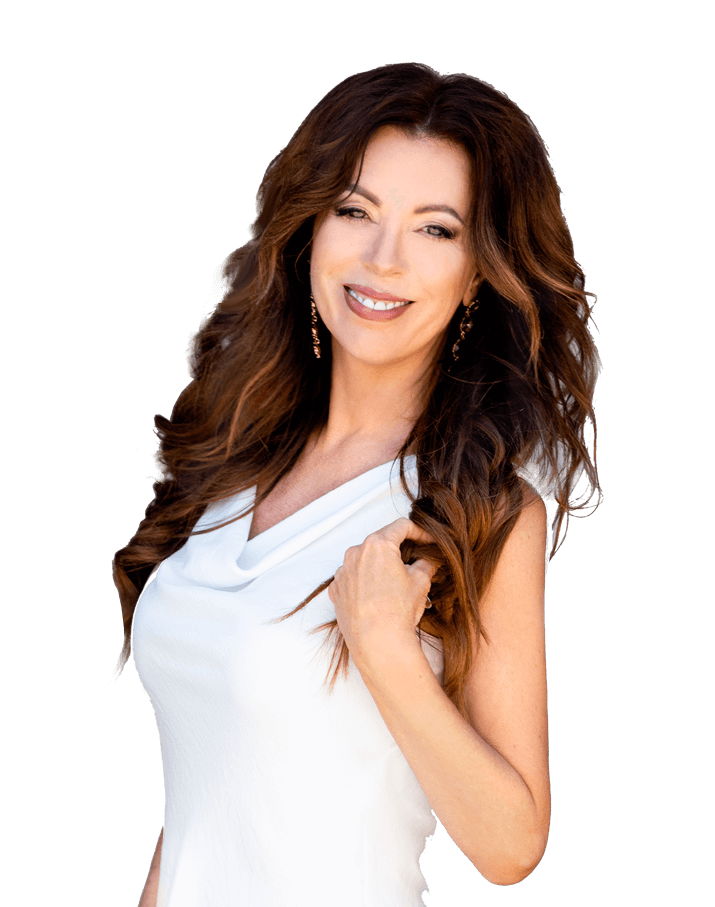 Guarantee
The Empowered Self Course comes with a complete 60 day no-questions-money-back guarantee.
You get to try the entire program for 60 days and if you don't receive fantastic, radical and LIFE-CHANGING results you are eligible for a full refund.
All you need to do is send one email within the 60 day period to [email protected] to request your full money-back refund.

What People Have Experienced

With This Life-changing Course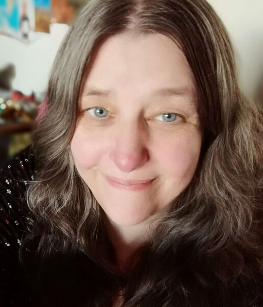 Sandra, Switzerland
"I was astounded at how my life unfolded after doing The Empowered Self Course. I had detached from the ex-narcissist using NARP and was feeling a little flat and 'now what?' I soon discovered where I had been self-sabotaging my new life and that I had NO boundaries – giving my divorce settlement away like confetti! With this course I was able to lay strong boundaries with my toxic son, give up my job to look after my sick partner – without any guilt or worry as to how it was all going to turn out and start to put myself first – for the first time in 52 years! It's been well worth it! And I am so grateful to be able to go back to this course any time I want to."
Ieva, United Kingdom
"I purchased the Empowered Self Course after experiencing the miracle life changing NARP healings and I wanted to take it to the next level. I really took my time journaling as it granted me the chance to get to know myself and where I was after NARP. The new awareness I gained was invaluable in getting the most out of the Quanta Freedom Healings, without doing the journalling first there would not be the same impact with the audio healings. The ES Course is like a full on upgrade in my self-esteem, my confidence, my self-partnering and my self love. I could compare it to going from a Ford to a Ferrari. NARP teaches you to drive but the ES Course is like becoming a racing driver. Module 2, Creating Trust & Belief in Myself, is one of my favourites, as it was the catalyst for deeper self-partnering and feeling grounded and solid in life. After starting the ES Course I found my financial mindset improved beyond recognition, including receiving new opportunities I did not expect! I also found that relationships took on a new trajectory. I feel it is actually essential for anyone who has done NARP to go on to ES, it is like finishing school and graduating to college/university."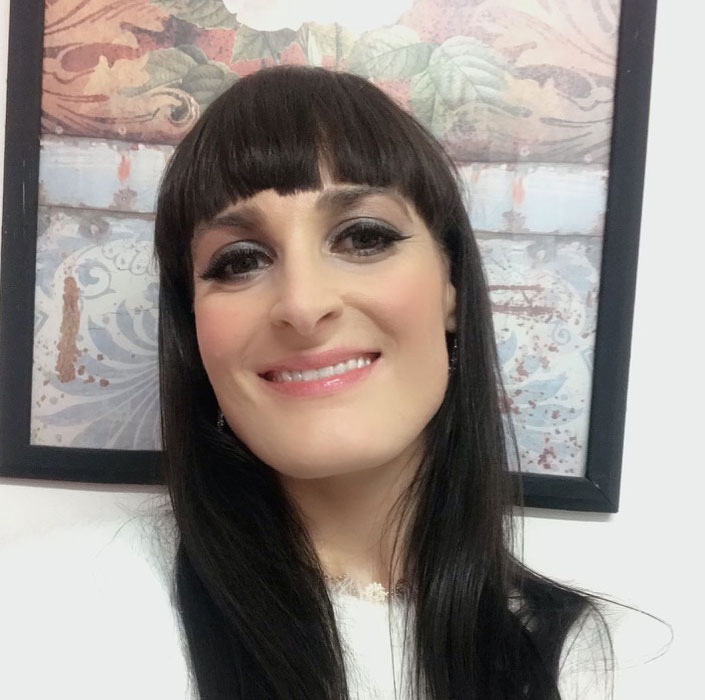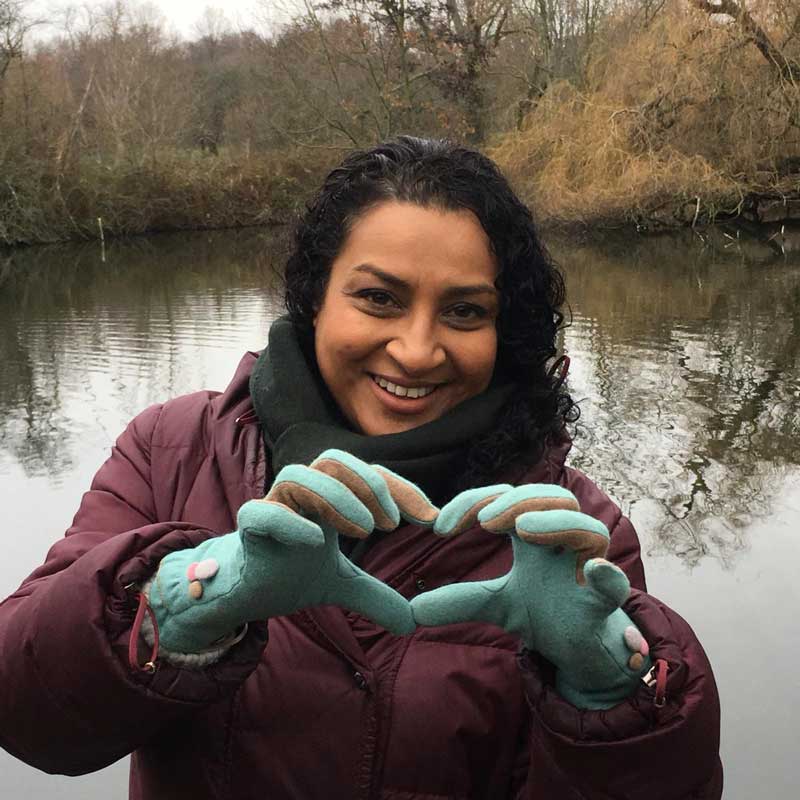 Mari, Maldives and UK
"Once I had done NARP for a while and started enjoying the relief and my new found joy, I thought I would start on the Empowered Self Course to further my growth in areas that I was still not very confident in. I am usually quite methodical in my approach so I started with Module 1 and worked my way through. The main themes came through within weeks of starting; emotional eating, being hard on myself, feeling guilty after setting boundaries and "who is Mari?". Journalling was particularly helpful as it showed me where I still had my wounds. The ES Course addresses our core beliefs: am I loveable? Are people available to assist me? Are people going to protect me? It helped me reset the negative beliefs I held in relation to these three key areas. Boundary setting was my favourite part of the Course as it showed where I needed to work on myself. Now, once I set a boundary it makes me feel good instead of feeling guilty. This was a game-changer for me. The ES Course gave me the courage to launch my own business. It is so worth the investment after NARP."
Frequently Asked Questions
Can I use this Course instead of the Narcissistic Abuse Recovery Program (NARP)?
Some members do use this Course simultaneously with NARP. However, if you are still having trouble recovering from the obsession of the narcissist and retaining strict No Contact or Modified Contact and you have not as yet worked through the Narcissistic Abuse Recovery Program PLEASE DO NOT do this Course yet. Put it to the side, and make sure you work through NARP first.
How long will this Course take me?
You are the driver of this Course! You can take as long as you wish – or speed through it if that's your style. Once you start to see the magic unfold, I just know you'll find it hard to put down! It truly becomes a fascinating journey with YOU as the subject, rewriting your life as you go. It is a lifetime resource that you can come back to anytime you wish to continue evolving.
Is there a money-back guarantee like there is for NARP?
Yes, there is! Because I truly believe in this Course so much, you have 60 days to try it and if it is not what you believe it to be you will receive your money back – no questions asked.
How much does it cost and are there any payment plans on offer?
You can purchase The Empowered Self Course for a one-time payment of $225 USD or $49 USD per month for 5 months.