The Narcissistic Abuse
Recovery Program
A STEP-BY-STEP SYSTEM TO HEAL FOR REAL FROM NARCISSISTIC ABUSE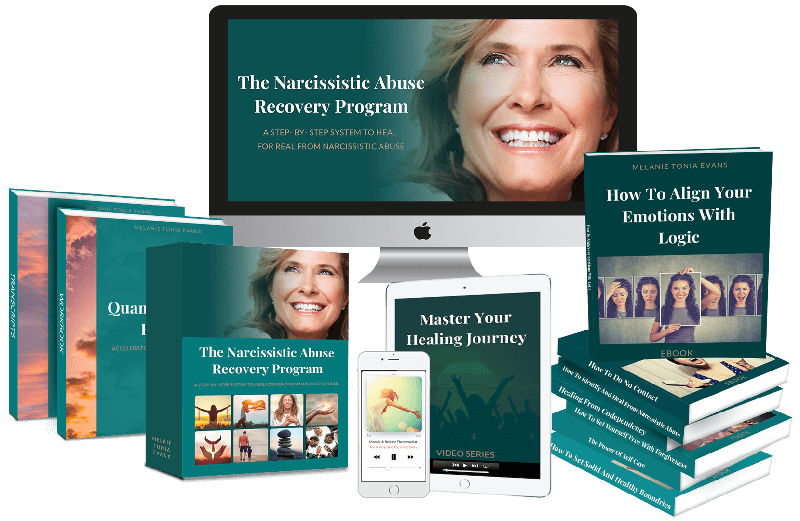 Finally… An effective system for healing your toxic relationship trauma that doesn't involve years of therapy.
By using the Narcissistic Abuse Recovery Program (NARP) you will:
Discover how to release the addiction to the narcissist, so that you are free to do your life on your terms without this person living on inside you anymore.
Eliminate abuse symptoms as caused by a spouse, love partner, a family member or any other person, regardless of how long you have suffered.
Learn how to stop experiencing toxic relationships that destroy you, and instead be able to attract and generate conscious, loving, supporting and kind relationships.
Be able to live free of the trauma symptoms like PTSD, fibromyalgia, anxiety, depression, and many other states that come with narcissistic abuse.
Know how to let go of what happened to you and release your toxic shame, leaving it in the past without needing accountability or remorse from anyone.
Feel joy, inspiration and hope for the future and enjoy energy and health to be able to create it.
Be filled with a deep abiding self-love and self-confidence that you never knew existed.
Even if this seems a million miles away right now, NARP can make this real and true in your life.
Meet Mel

Melanie is an internationally recognised narcissistic abuse recovery expert and the bestselling author of You Can Thrive After Narcissistic Abuse.
As a survivor of narcissistic abuse herself, she is the founder of the Narcissistic Abuse Recovery Program (NARP) and Quanta Freedom Healing (QFH).
Since NARP's conception in 2010, Melanie has aided the recoveries of over 20,000 people, from more than 90 countries, who are now thriving in their abuse-free lives.
Melanie believes that suffering abuse doesn't have to impact you for the rest of your life. Rather, it is a calling to transform yourself into a confident, happy, solid and radiant person, more than you've ever been.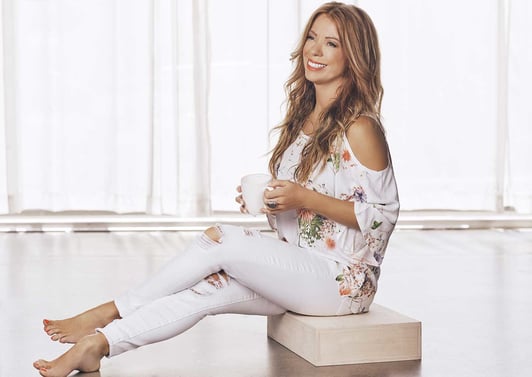 Thriver Success Stories

Iva Tijan, Croatia
Iva healed her mother wounds from a toxic family upbringing and is now thriving beyond her wildest dreams – in all aspects of her life.
Samantha Seager, UK
Samantha is now thriving, confident and courageous, playing her dream role in the musical version of 'Only Fools and Horses'.
Nikki Weigal, USA
Nikki gained full custody of her children and as a result of healing with NARP is seeing her two boys grow up in leaps and bounds.
Who Is NARP For?
Anyone who has had enough of suffering disappointing and painful relationships with others, life and self, and who is willing to put in the inner work to heal.
Any individual suffering an abusive relationship with an intimate partner, family member, friend, colleague, neighbour or even their child.
Anyone 18 years and older.
Men and women.
People from all religious denominations, cultural backgrounds and sexual orientations.
Those still in the relationship or have left one recently; those who have been separated for many years; and those who are co-parenting, whether still in contact or not.
We Understand You

NARP takes your personal circumstances into account
Safety
Your members area is secured under your private log-in and is accessible from any of your devices anywhere in the world. There is no need to receive any physical goods.
Support
Gold Only
You receive a 24-hours-a-day support network, complete with guidance, encouragement and support from thousands of Thrivers at different stages of recovery. Also, you get direct access to Melanie and the NARP moderator team for help and support with all your questions.
At your own pace
Use the program as much as you want to, when you want. If life gets in the way, that's okay. You have lifetime access – it's not going anywhere!
Step-by-step
You don't have to work anything out because the program has already been charted for you. Each module comes with instructional videos and learning material so that you never feel stuck or get lost.
NARP Quanta Freedom Healing Modules

Proven to be the most effective system in the world to recover from narcissistic abuse. The ten NARP Quanta Freedom Healing Modules take you on a journey from the early stages of utter despair, shame and devastation, to relief and hope, to getting peace and normality back into your life, to finally detaching from the narcissist, freeing yourself and beginning your new, abuse-free life.
No matter your situation, if you've been hurt by toxic or painful relationships, the NARP modules are life-changing.
Module One
Release the Immediate Pain and Feelings of Loss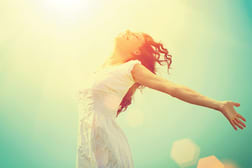 In Module One you begin releasing the intense painful charges and trauma of narcissistic abuse.
By doing so, you will start to break free from painful inner constriction. Your panicked thoughts start to ease as space opens up inside of you.
As a result of working with Module One, you can expect to start feeling relief as layer by layer you shift the pain and fear out of your body. At this stage you are clearing out the first, all consuming, level of pain to set up a base to propel you forwards in your healing journey.
Module Two
Release the Illusion of This Person as My Source of Self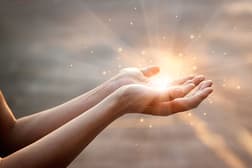 After starting to feel relief and hope, it's time to release this deadly hook – the feeling that you can't live or generate your life without the narcissist.
At this vital second step, you will release the illusion that the narcissist was your source of love, approval, security or survival, and reverse this to become your own solid source to yourself.
After completing this module, you will experience a significant decrease in your feelings of addiction, loss and longing for the narcissist.
Module Three
Forgive Yourself and Life for What You have been Through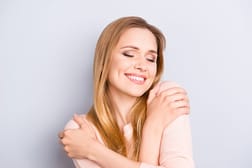 One of the biggest blocks to healing from abuse is dealing with internal shame.
In this module we target and release blame, shame and non-accepting yourself and your life because of what's happened to you; we heal these emotions into self-love and self-acceptance.
As a result of working with this module, you can expect feelings of freedom, peace and renewed inspiration for your life.
Module Four
Release and Heal the Pain of Injustice and Betrayal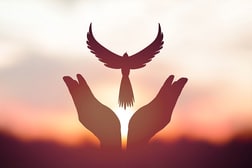 Step four of your healing journey is about releasing your trauma created by the narcissist's behaviour.
This module is invaluable to clear away the pain and fear of lies, deceit, smear campaigns and other narcissistic tactics.
After working with this module, you will feel like an intense weight has been lifted as your obsessional thoughts melt away and you start to live free from abuse patterns and the narcissist's ability to keep hurting you.
When you are no longer vibrating in the pain of injustice, you cease to be a magnet for it. The narcissist's ability to continue acting out against you is disarmed.
Module Five
Let Go of the Fight to Win and Your Need for Justice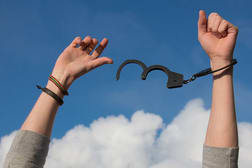 Trying to make the narcissist accountable is one of the greatest hooks to keep you attached to handing your power over.
When you release yourself from the painful and panicked feelings of needing to get justice or to make the narcissist be accountable, peace and power arises from within.
After working with this module, regardless of what the narcissist does or doesn't do, you will have total emotional closure and feel a profound sense of detachment and relief.
It is usual after you work through this module, for the narcissist to completely lose their control over you.
Module Six
Release and Heal the Need to Take Responsibility for the Narcissist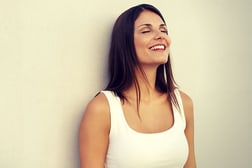 Feeling responsible for the narcissist keeps you attached – painfully and dangerously.
If you are empathetic and stay attached, you will be scapegoated and blamed for the narcissist's poor behaviour.
This module is vital because it grants you relief, detachment and a release from believing it is your responsibility to fix the narcissist and take the blame for their shortcomings.
Incredible clarity and the ability to partner healthily with yourself and others, in a way that no longer enables others to hurt you, comes as a result of working with this module.
Module Seven
Connect to the Gift of Your Own Spiritual Empowerment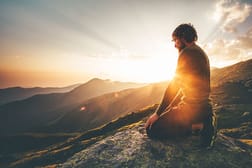 In step seven of your journey, you will shift into the deeper acceptance and purpose of why you were in a narcissistic relationship.
This creates a powerful anchoring into realising that life is operating 'through you' and not 'to you', granting you the ability to transcend your woundedness and to evolve.
After completing this module you will start feeling optimistic about your goals and, as your life begins to flourish, start to sense many future possibilities.
Module Eight
Release and Heal the Fear of the Narcissist and Whatever He or She may Do Next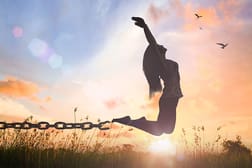 This module is one of the most-used healing sessions in NARP, and for good reason.
Narcissists can be ruthless in custody and property settlements, with abuse by proxy through the use of authorities, and when trying to hook you back into the relationship.
When you can shift your pain and fear out of your Inner Being, you extinguish their ability to hurt you. This is because narcissists are energetic vampires who can't generate their own energy.
Many NARP members have had false charges dropped, smear campaigns against them dissolve away, and miraculous custody and property settlements in their favour, as a result of working this module diligently.
Module Nine
Release and Heal the Connection to the Narcissist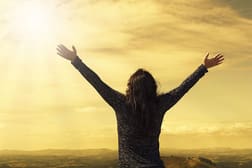 This module is not just about cutting the energetic ties, it's the process to raise your energy into your True Self state where you are no longer a vibrational match for a narcissist.
After using this module, you will experience the release of the last pieces of grief, loss and pain connecting you to the narcissist.
As a result, you will have a much greater ability to move forwards into your new life without memories and old wounds resurfacing.
Module Ten
Realise Your Liberation, Freedom and Truth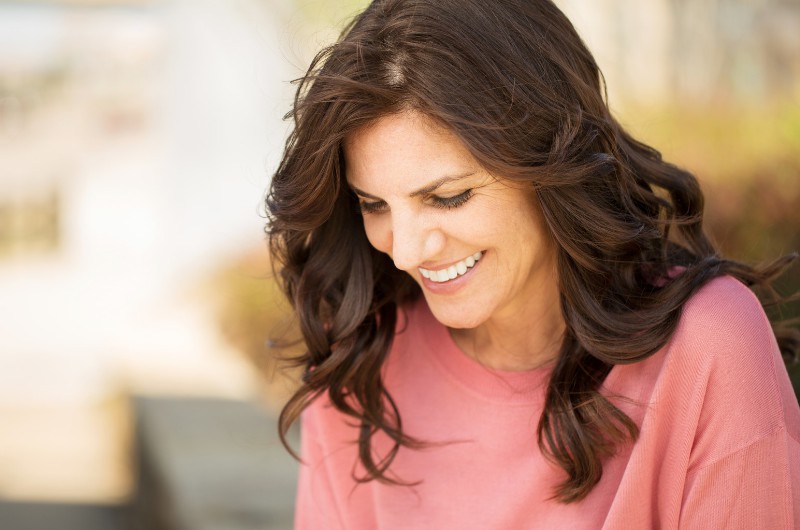 This final module allows you to align with living in love, truth, integrity, peace and joy.
After working solidly through the other modules, you've reached a level where you can claim your True Self within this final healing session.
You will expand forwards with feelings of joy, liberation, freedom and confidence, as the result of working with this module.
Master Your Healing Journey - 8 Part Video Series

This 8-part series provides you with a roadmap to effectively master the Quanta Freedom Healing process, no matter how new you are to this type of healing. The modules address with energetic healing each roadblock our members have faced, and grant you empowering tools and strategies to overcome them. You'll also learn Melanie's favourite tips to getting the most powerful shifts and breakthroughs.
Module One
The Complete Guide to Self Partnering
Self-partnering is the true key to healing abuse trauma, but sadly it's something very few of us were taught. In this module you will learn the vital ingredients to self-partnering effectively, allowing you to become your greatest supporter and advocate through any difficult situation.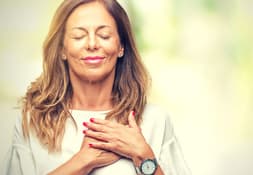 Module Two
How to Connect and Communicate With Your Inner Being
By learning how to communicate with your Inner Being in this module, you will be amazed and relieved at how good it feels. Not only will you feel the love you always wanted to receive, you will start drawing to other genuine, supportive and healthy people.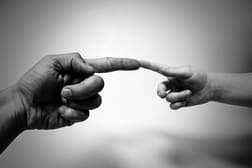 Module Three
How to Get the Best Results Out of NARP
Ever since NARP was first released, the gathering of member feedback has allowed us to clearly identify potential blocks in your way and what helps people heal the fastest. This module is dedicated to explaining the most effective approach to healing as well as providing lots of tips to help make the process simpler and more rewarding.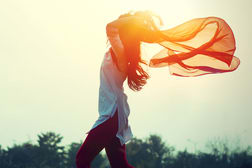 Module Four
How to Propel Your Healing With Self-Care
Module four guides you on how to honour, nurture and nourish yourself, creating an Inner Identity, a 'Self', who will not accept less and who knows how to generate healthy relationships with others. The self-care techniques included are vital in supporting your emotional, mental and physical being throughout your healing journey.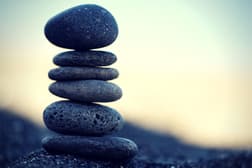 Module Five
Facing the Most Common Healing Issues
With any new direction, there are challenges that come up as you progress. This module answers the most common road-blocks you will face as you heal and provides you with the best strategies to overcome them and keep moving forwards.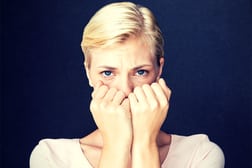 Module Six
How to Heal the Ego
Your ego wants to remain stuck in pain and hold onto the negative stories you tell yourself. Module Six teaches you how to recognise when the ego is rearing its ugly head and gives you the most effective way to break free from its previous power over you.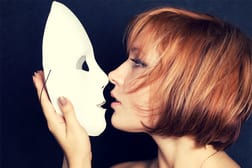 Module Seven
The Different Levels of Trauma and How to Heal Them
When you start releasing trauma, it's almost a certainty that there will be another layer waiting for you underneath. This module helps you recognise the truth about how your Inner Being unfolds trauma and how to continue evolving yourself, one layer at a time.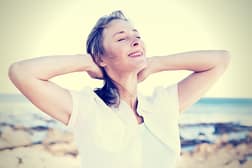 Module Eight
The Necessary Self-Commitment to Thriving
This module is all about putting you into the most powerful orientation throughout your recovery journey, which you will carry forth into your new-abuse free life. Here you will learn our best tips for not getting snagged in victimisation so that you can break your cycle of pain and abuse as soon as possible.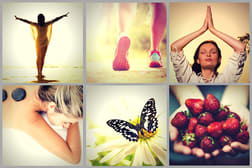 Empowering eBooks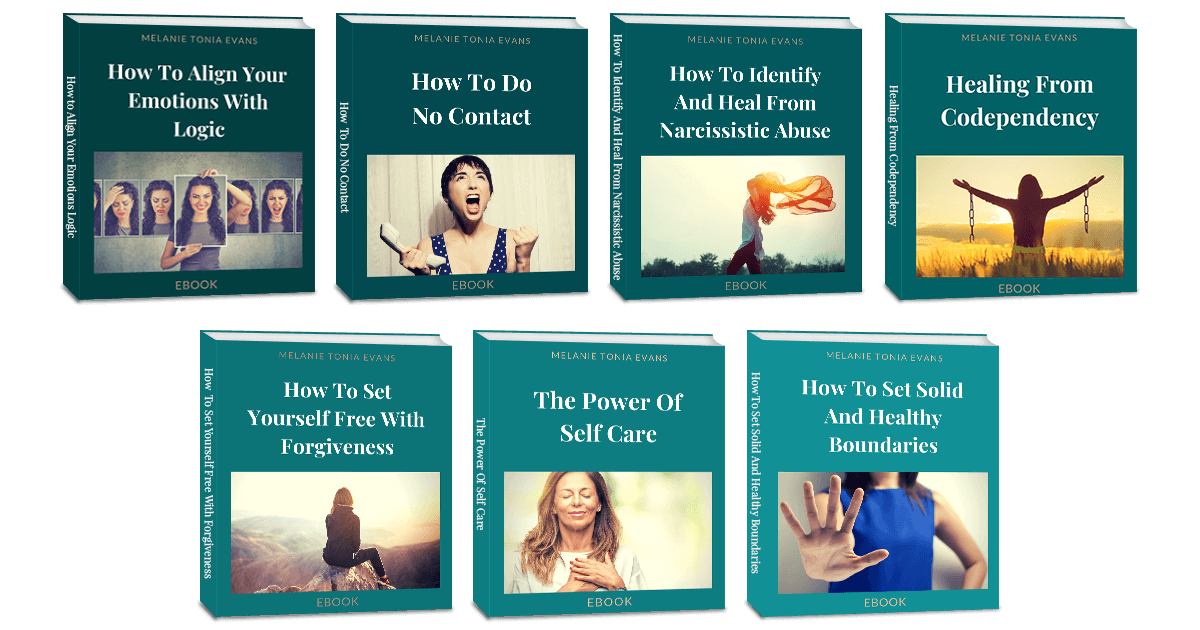 In these eBooks you will learn the most impactful abuse recovery teachings discovered by Melanie. Gaining a deeper understanding of these topics will bring you clarity and relief and ensure that you progress in your recovery and your personal evolution is as effective as possible.
How To Align Your Emotions With Logic
How To Do No Contact
How To Identify And Heal From Narcissist Abuse
Healing From Codependency
How To Set Yourself Free With Forgiveness
The Power Of Self Care
How To Set Solid And Healthy Boundaries
Bonuses


Bonus #1
Empowerment and Relaxation Meditations
---
Feel your anxieties, obsessive thoughts and stresses melt away with these calming meditations. A perfect supplement to your evening routine to help you feel warm, comfortable and protected for a good night's rest.

Bonus #2
Goal Setting Module

---
Do you also have inner blocks regarding self-confidence, work, money or love? This module harnesses the true power of Quanta Freedom Healing to release these internal barriers and reshape your Inner Identity to be a match for the life you were born to live.

Bonus #3
Source Healing And Resolution Module
---
This module shows you how to surrender to a Higher Power that can step in and heal what you don't have the power to. You will discover how you can heal and resolve states, in ways that are nothing short of miracles.

Bonus #4
The Thriver's Life Module

---
This module takes your expansion even further, by clearing your limiting beliefs on any chosen topic and enlisting your highest potential. Be prepared after using this module to make huge unprecedented leaps forwards in your life.
What Luminaries Are Saying About NARP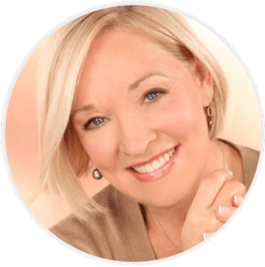 Christiane Northrup, MD
Author of Dodging Energy Vampires and The New York Times bestseller Goddesses Never Age.
---
'Melanie Tonia Evans knows the personal hell of Narcissistic Abuse up close and personal. More importantly, she has discovered a pathway out of this purgatory – and that is the Quanta Freedom Healing method.
My colleague's healing – and that of thousands of others – has been greatly speeded up through the incredibly effective work of Melanie Tonia Evans, which I discovered several years ago. I have another friend who, during her divorce, went through Melanie's NARP program. She would call me every day with her insights, her emotional breakdowns to breakthroughs, and her progress. She too is now thriving on every level.'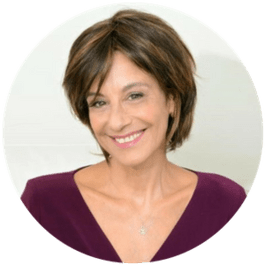 Katherine Woodward Thomas, M.A., MFT
The New York Times bestselling author of Conscious Uncoupling and Calling in "The One"
---
'The depth and insight that Melanie Tonia Evans offers to those in the process of narcissistic abuse recovery is unparalleled. The sheer wealth of her wisdom and volume of her warmth and care will have you better in no time, and ensure you graduate forever from giving your power away to someone ever again.'
30-Day Money Back Guarantee

NARP comes with a complete no-questions-money-back guarantee, which means you get to try the entire program for 30 days and if you don't receive fantastic, radical and LIFE-CHANGING results you are eligible for a full refund.
All you need to do is send one email within the 30 day period to [email protected] to request your full money-back refund.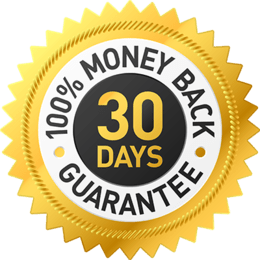 What You Will Receive
Gold
Silver
Ten Quanta Freedom Healing Modules


The proven 10-step system to heal each wound sustained through narcissistic abuse

Quanta Freedom Healing Workbook
Master Your Healing Journey Video Series


Learn the vital ingredients to go from victim, to survivor to Thriver in this transformational 8-part video series

Master Your Healing Journey Transcripts and Exercises
Life-time access to the NARP Support Forum


Your 24/7 support network to guide and cheer you on through your recovery (over 20,000 members)

Seven Empowering eBooks


Learn how to set boundaries, heal from co-dependency, align your emotions and logic, and more!

Bonus #1 – Empowerment and Relaxation Meditations


A full-body relaxation and empowerment track designed to provide you with physical, emotional, mental and spiritual wellbeing

Bonus #2 – Goal Setting Module


Manifest your hearts desires and become a match for the life you were born to live

Bonus #3 – Source Healing and Resolution Module


Activate the power of Source and your Higher Power to heal the unhealable

Bonus #4 – The Thriver's Life Module


Take your journey further by expanding into your Thriver's life
Gold Package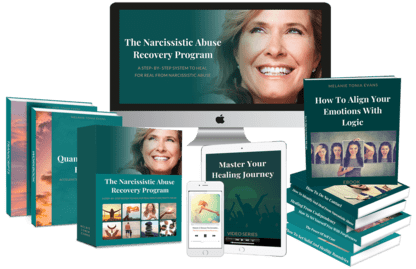 One-Time Payment
$295
Payment Plan Option:
Silver Package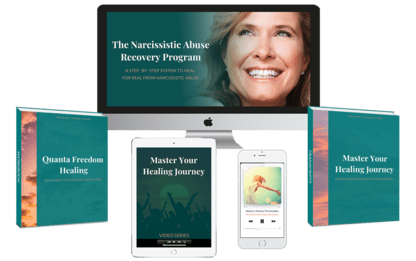 One-Time Payment
$195
Payment Plan Option:
The best thing about using NARP for me is that I can release the pain and get it out of my body! Previously I could find the pain and understand where it came from, but never knew how to actually let it go!

Even after my first healing session, the obsessive thoughts, compulsions and addiction to him faded rapidly. The relief was astounding.


~ Anki - Sweden
Within three days of using the NARP program, all the painful energy within me was released and I began to feel more grounded. I let go of all the self-medicating that I was doing, felt the trauma leave my body, and reached a deeper clarity around why I had suffered all these painful experiences in love up to this point.

Thank you Melanie for sharing your special gift with us all ❤️❤️❤️


~ Sandra - Los Angeles, USA
The best thing about NARP for me is the worldwide community forum of non-judgemental souls who want to see you healed and happy.

The community is gold for me, and although I have completely turned my life around it's great knowing that I can still reconnect with the group if I need to.


~ Katerina Ropukakis - Melbourne, Australia
I found Melanie and the NARP Program at a pivotal point in my life. It took me on a whirlwind journey where I went inside and healed, loved and cherished myself, and transformed into the woman I am today.

I am now living a fantastic life, full of love and positivity. I have written and illustrated a children's book that is soon to be published. I'm now currently writing my second book and I've also founded my own artworks company.


~ Lo Bernier - United Kingdom
The true gift of NARP is that I have my life back and it helped me identify other toxic people in my life and just how to deal with them. What I really love and still enjoy about the program is what you end up learning about yourself, not them.

Melanie and her team work tirelessly to cover all bases for those that are ready to take back their life. Thanks Mel!


~ Phil Gallagher - Australia
Frequently Asked Questions
Is NARP also for people who have been abused by someone other than an intimate partner?
Yes, the Narcissistic Abuse Recovery Program has provided real recovery results for people suffering abuse from family members, friends and co-workers – in fact any narcissist in their life.
Will the Program work for me if I am still in the relationship with him/her?
Yes, many people have used NARP while still in the relationship to gain strength and courage, take their power back, and make empowered decisions.
How long do results take?
It all depends on how much effort you put in – the more often you commit to the healings, the faster the results. Most members experience dramatic relief in 1–3 months and often experience a complete turnaround in their life and wellbeing within 6–12 months.
What if I am not good at technology and don't know how to download the Program?
No need to worry! We have a support team who are happy to help you gain access to all your program materials on all your preferred devices.